SGS Group
We are SGS – the world's leading testing, inspection, and certification company.
We are recognized as the global benchmark for sustainability, quality and integrity. Our 98,000 employees operate a network of 2,650 offices and laboratories, working together to enable a better, safer, and more interconnected world.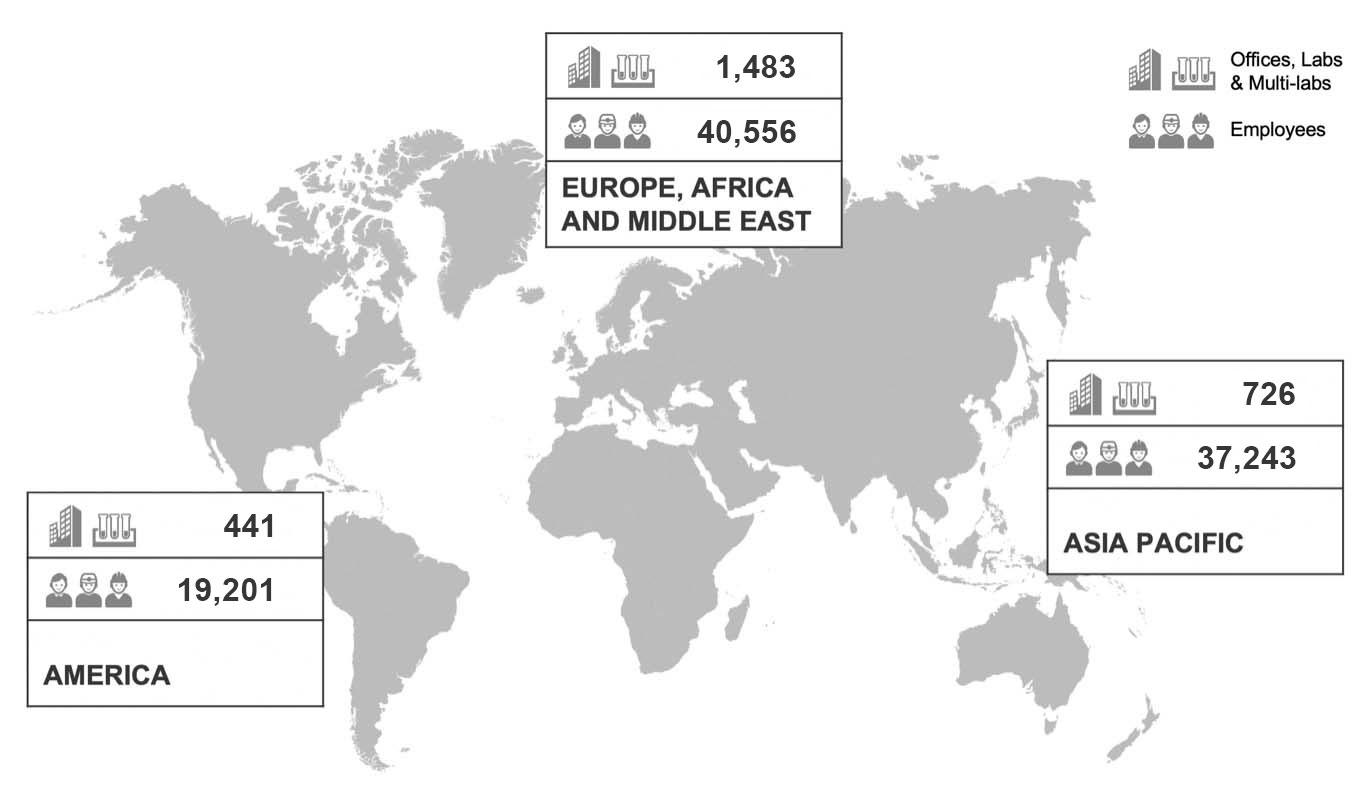 Our History

Established in 1878, SGS changed the food trade in Europe by offering innovative agricultural inspection services.From those early beginnings, we grew in size and scope steadily as our agricultural inspection services spread around the world.

During the mid 20th century, we began to diversify and started offering inspection, verification and testing services across a variety of sectors, including industrial, minerals and oil, gas and chemicals. In 1981, SGS went public on the Swiss Stock Exchange. It is the world's leading inspection, verification, testing and certification company with unparalleled reputation.

We provide independent professional services to various industries or organizations through a unique global network. We committee to create business benefits in innovative ways so as that we are able to help customers improve quality, safety, efficiency, productivity and facilitate the speed of market entry, reducing risks in sustainable operations and build trust.
Our Vision

To be the most competitive and productive service organization is our goal. Continuously improving our core capabilities in testing, verification, inspection and verification to provide the best service is our essence. Our competitiveness and continuous provision of unparalleled services to our customers will be the only way to determine our primacy of local and multinational customers.
Our Value

We pursue to demonstrate our characteristics with enthusiasm, integrity, entrepreneurship and pioneering, and continue striving to achieve our vision. These values guide what we do at all levels and are the fundamental cornerstone of our organization.