Testing
Testing service is the main service of SGS. The largest third-party food testing team in Taiwan provides quality-assured test results. It is your indispensable trusted partner in the food industry.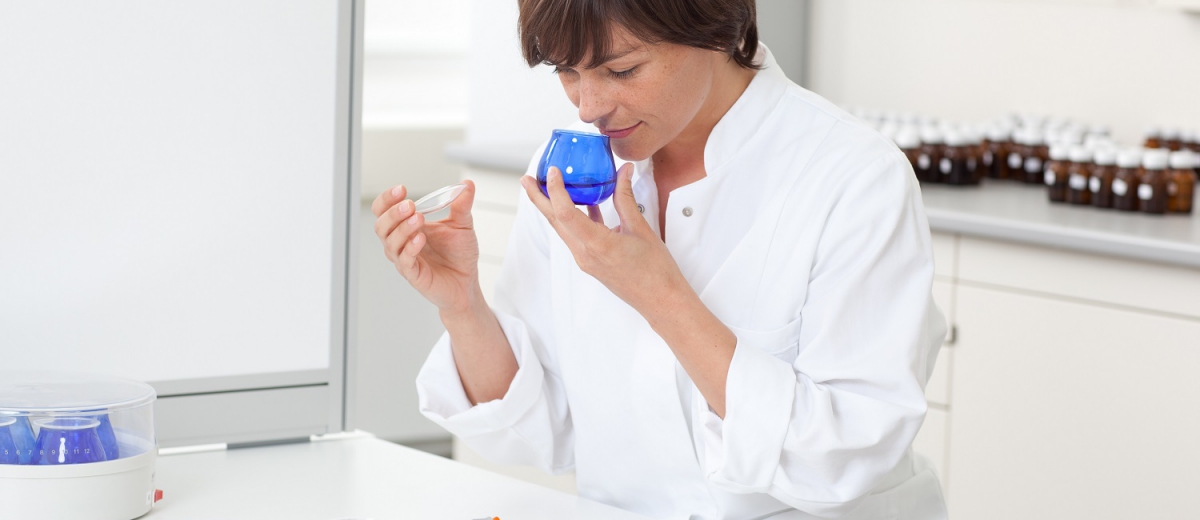 The laboratories of food testing services are located in New Taipei City, Taichung City, Kaohsiung City, etc. The laboratory area exceeds 3000 square meters, the technical workforce engaged in professional experimental analysis exceeds 200 personnel, and the established test method exceeds 500 methods. Whether hazardous pollutant items or food composition analysis, etc., our goal is to provide the one-stop service for all sectors of the food industry. The SGS food testing laboratories with multiple technical competence certifications is your only choice.
The scope of testing services that SGS Taiwan Food Service Department can provide includes
《Food contaminants testing》
  SGS's food contamination analysis services can help you maintain product quality and comply with health, safety and environmental management standards. We can help you minimize the risks of hygiene and safety incidents of raw materials, semi-finished products, and finished products that do not meet standards or regulations through complex food residue testing. You can trust us to update you on the increasingly complex domestic and international food-related regulations and regulate the residues of hazardous substances in real-time.
  These contaminants may come from the drugs used in the process of cultivation and farming, or from the natural environment brought into the food chain, or the by-products produced during the production process. The residue standards of these substances in various countries vary between ppb and ppm. SGS provides analysis services for these contaminants, invests in considerable technical experts and high-end equipment as well as obtains technical approvals from domestic and foreign government agencies to assist you in implementing food safety and sanitation management to maintain product quality and comply with regulations.
380, 381, 475, 23, 120 items of multiple pesticide residues
10 items of polar pesticides and metabolites thereof
14 items of Indonesian tea pesticides
65 items of Chinese tea pesticides
Determination of 208 pesticides residues and metabolite thereof in Chinese plant-derived foods
129 and 407 items of multiple pesticide residues in poultry and livestock products 374 items of multiple drug residues in aquatic products
Other single pesticide
Prohibited substances
Permitted drug for poultry products
Permitted drug for animal products
Permitted drug for aquatic products
Permitted drug for honey products
Heavy metal content testing in food
  Arsenic, lead, cadmium, mercury, copper, tin, antimony, aluminum, tin, sodium, calcium, potassium, zinc, manganese, phosphorus, magnesium, iron, barium, chromium, selenium, antimony, zinc, silver, beryllium, bismuth, cobalt, cesium, gallium, indium, lithium, manganese, nickel, strontium, thallium, uranium, vanadium
Mycotoxins
Phytotoxins
Marine biological toxins
Environmental pollutant testing
Dioxin and PCB (Dioxin and Furan + Dioxin-PCB)
Radiation (iodine-131, cesium-134, 137, potassium-40, strontium-90)
Egg
Peanut
Soybeans
Dairy products
Almond
Fishes
Crustaceans
sesame
Gluten allergens (quantitative)
Walnut (Carya illinoensis) ingredients
Hazelnut (Corylus avellana) ingredients
Walnut (Juglans regia) ingredients
Cashew (Anacardium occidentale) ingredients
Melamine
Acrylamide
Maleic acid and maleic anhydride
Azodimethamide
Disodium ethylene diamine tetraacetate (EDTA)
Copper Chlorophyll Sodium
Coumarin
Cocaine
3-monochloropropanediol ester
Volatile base nitrogen
Histamine
Polycyclic aromatic hydrocarbons (PAHs)
Plasticizer
《Food microbiology testing》
Total Bacterial Count (TBC), Total Plate Count, Aerobic Plate Count (APC)
Coliform, Fecal Escherichia coli
Escherichia coli, pathogenic Escherichia coli, Escherichia coli O157:H7
Staphylococcus aureus, Staphylococcus aureus enterotoxin
Bacillus cereus
Salmonella spp.
Vibrio parahaemolyticus
Pseudomonas aeruginosa
Listeria monocytogenes, Listeria spp.
Shigella. spp
Clostridium perfringens
Campylobacter
Cronobacter sakazakii
Enterobacteria
Enterococcus
Enterobacteriaceae
Fecal Streptococci
Mold & Yeast
Identification of lactic acid bacteria and lactic acid bacteria species
Norovirus (GI), norovirus (GII)
《Nutrition and Composition Analysis》
Taiwan nutrition fact
Hong Kong nutrition fact
USA nutrition fact
Vitamin A, C, D2, D3, E, K1, B1, B2, B3, B5, B6, B7, B8, B9, B12,
Erythorbic acid
Vitamin E Acetate
Free L-carnitine
Niacin
Amino acid composition analysis
19 items of free amino acids
36 items of free amino acids
18 items of Hydrolyzed amino acid
GABA (γ-aminobutyric acid)
Glutamic acid
Analysis of functional ingredients
Sugar analysis
Fatty acid composition analysis (including EPA/DHA, trans fatty acids, etc.)
Crude fiber, dietary fiber, chicory fiber, indigestible maltodextrin
Beta-carotene
Lycopene
β-glucan
Lutein
Collagen
《Food additives limit and specification test》
preservative
Bactericide
Colorant
Sweetener
Color retention agent
bleach
Antioxidants
《Species Identification Test》
GMO food identification (soybeans and corn, processed products)
Vegetarian identification (without five pungent vegetables)
Five pungent vegetables identification (onion, garlic, leek, buckwheat, onion)
Species identification (chicken, cattle, sheep, pig, fish, egg, milk)
Species identification (horse, deer)
Mango
Swiftlet (Bird's Nest) Ingredients
Fish species identification (Atlantic salmon, tuna fish, sailfish family fish, Mackerel salmon, milkfish, shark catfishes, cod fish, Patagonian toothfish (Dissostichus eleginoides), Atlantic halibut (Pleuronectes and Reinhardtius), mullet