Home

>

VETERINARY DRUG RESIDUE TESTING
VETERINARY DRUG RESIDUE TESTING
SGS has established an international-level testing capability, capable of conducting multiple veterinary drug residue testing. Enable you to ensure that your products meet the regulatory requirements for consumer protection.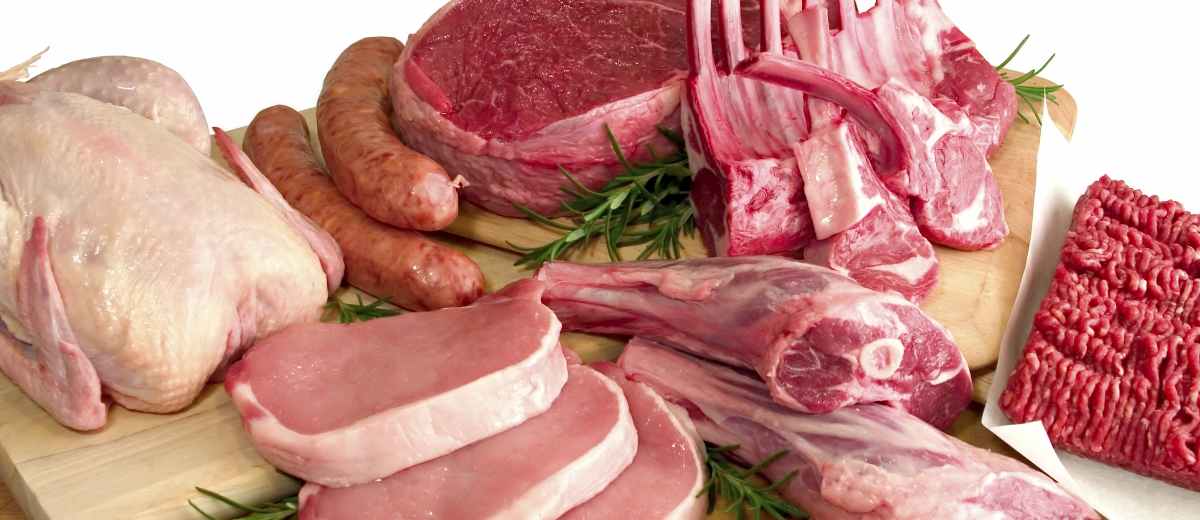 For the health of animals and the economic benefits of the industry, most of the animal breeders use animal drugs. According to regulations, the animals can be harvested/slaughtered after the drug withdrawal period. Since many animal drug residues are strictly monitored to protect consumer health, we continue to establish the best testing methods, actively participate in the comparison of domestic and foreign proficiency test. Obtain technical recognition from domestic and foreign certification units. To help the companies confirm that their products comply with regulations, we use the following methods to test animal drug residues:
Liquid chromatography–mass spectrometry (LC/MS-MS)
High-Performance Liquid Chromatography with fluorescence detector (HPLC/FLD)
High-Performance Liquid Chromatography-Ultraviolet (HPLC-UV)
Who should be responsible for monitoring the drug residues in animals?
  According to Article 7 of the " Act Governing Food Safety and Sanitation " announced by the Ministry of Health and Welfare, Food businesses shall implement self-management and enact food safety monitoring plan to ensure food sanitation and safety. Therefore, whether domestically produced or imported agricultural products which used as food raw materials, directly sold or before exported to other countries, food vendors or food purchasers must confirm that the maximum limit of animal drug residues in the product meets Taiwan's or destination countries' regulation. So that they can avoid the loss of their own reputation and property.
What are the animal drug residue testing services that SGS Taiwan can provide?
Poultry
Nitrofuran metabolites (MOHWV0040.06 )
Chloramphenicol group (MOHWV0043.00)
Tetracycline group (MOHWV0036.04)
β-agonists multiple analysis (MOHWV0041.04) (21 items)
Antibiotic and the metabolites thereof (MOHWV0034.01) (16 items)
Antiprotozoal drugs (MOHWV0032.01) (7 items)
Ionophore Coccidiostats (MOHWV0039.01) (5 items)
Multiple residue analysis (No. 2) (MOHWV0037.03)(48 items )
β-lactam antibiotics (MOHWV0038.02) (8 items)
β-lactam antibiotics (TFDAV0011.01) (19 items)
Aminoglycosides (No.1)(MOHWV0042.01)
Flunixin and Tolfenamic acid (MOHWV0045.01)
Amprolium (No. 2)(MOHWV0046.01)
Colistin (MOHWV0049.00)
Levamisole (MOHWV0031.01)
Acetylisovaleryltylosin and its Metabolite (MOHWV0048.00)
Tulathromycin (MOHWV0047.00)
Progesterone (MOHWV0023.01) (4 items)
Hormones (15 items)
Carbadoxand its Metabolites (MOHWV0002.01)
Avermectin (MOHWV0001.00) (6 items)
Flubendazole (MOHWV0029.01)
Tiamulin (MOHWV0005.01) (chicken, pork)
Tiamulin (No.2) (TFDAV0009.00)
Fluralaner (TFDAV0008.00)
Olaquindox
Pyrimethamine
Roxarsone
Nitrofuran metabolites (MOHWV0040.06 )
Chloramphenicol group (MOHWV0043.00)
Tetracycline group (MOHWV0036.04)
Antibiotic and the metabolites thereof (MOHWV0034.01) (16 items)
Multiple residue analysis (No. 2) (MOHWV0037.03)(48 items )
β-lactam antibiotics (MOHWV0038.02) (8 items)
β-lactam antibiotics (TFDAV0011.01) (19 items)
Aminoglycosides (No.1)(MOHWV0042.01)
Eugenol and Tricaine methanesulfonate (TFDAV0005.00)
Malachite green & Leucomalachite (MOHWV0003.01)
Avermectin (MOHWV0001.00) (6 items)
Methylene Blue, Crystal violet & Leucocrystal Violet
MBZ in aquatic products and its metabolites
Aquatic products test for exporting (10 items)
Nitrofuran metabolites (MOHWV0040.06 )
Chloramphenicol group (MOHWV0043.00)
Tetracycline group (MOHWV0036.04)
β-lactam antibiotics (MOHWV0038.02) (8 items)
β-lactam antibiotics (TFDAV0011.01) (19 items)
Aminoglycosides (No.1)(MOHWV0042.01)
Multiple residue analysis (No. 2) (MOHWV0037.03)(48 items )
Avermectin (MOHWV0001.00) (6 items)
Nitrofuran metabolites (MOHWV0040.06 )
Chloramphenicol group (MOHWV0043.00)
Tetracycline group (MOHWV0036.04)
β-lactam antibiotics (MOHWV0038.02) (8 items)
β-lactam antibiotics (TFDAV0011.01) (19 items)
Aminoglycosides (No.1)(MOHWV0042.01)
Chloramphenicol group (MOHWV0043.00)
Ionophore Coccidiostats (MOHWV0039.01) (5 items)
Aminoglycosides (No.1)(MOHWV0042.01)
Piperonyl butoxide (TFDAP0018.00)
Fluralaner (TFDAV0008.00)
The reason why chooses SGS for heavy metal testing
Approved by the most technical units
Food and Drug Administration, Ministry of Health and Welfare Certification Laboratory (Certification No.: F002 and 016)
Taiwan Accreditation Foundation Certification Laboratory (Certification Number: 0860 and 1363)
Japan Ministry of Health, Labour and Welfare designated Inspection Organization of Public Inspection Organization System B for Exporting Country (No. 007 and No. 011)
Indonesian Ministry of Agriculture Accredited Laboratory (Lab. Reg. 02/TW/19)
Over 15 years of accumulated technical experience
By the most investment in analysis equipment and manpower, the largest number of samples can be analyzed
Fastest analysis time