首頁

>

媒體中心

>

Event

>

Aerospace Series Standard and Quality Tool Application Webinar : AS 9100 and AS 9145 - APQP & PPAP
2021/06/08
Aerospace Series Standard and Quality Tool Application Webinar : AS 9100 and AS 9145 - APQP & PPAP
The Aerospace Quality Management System (AQMS) ─ AS 9100: 2016 version has been fully implemented in September 2018. Do you know what audit items (such as on-time delivery performance, product safety, operational risk control, special requirements, project management, counterfeit parts prevention, configuration management, personnel awareness, human factor analysis, etc.) are concerned by this system? Are you interested in introducing but do not know whether there are prerequisites for certification? Do you want to use training to let your colleagues in charge have an in-depth understanding of the requirements of the AQMS certification operating?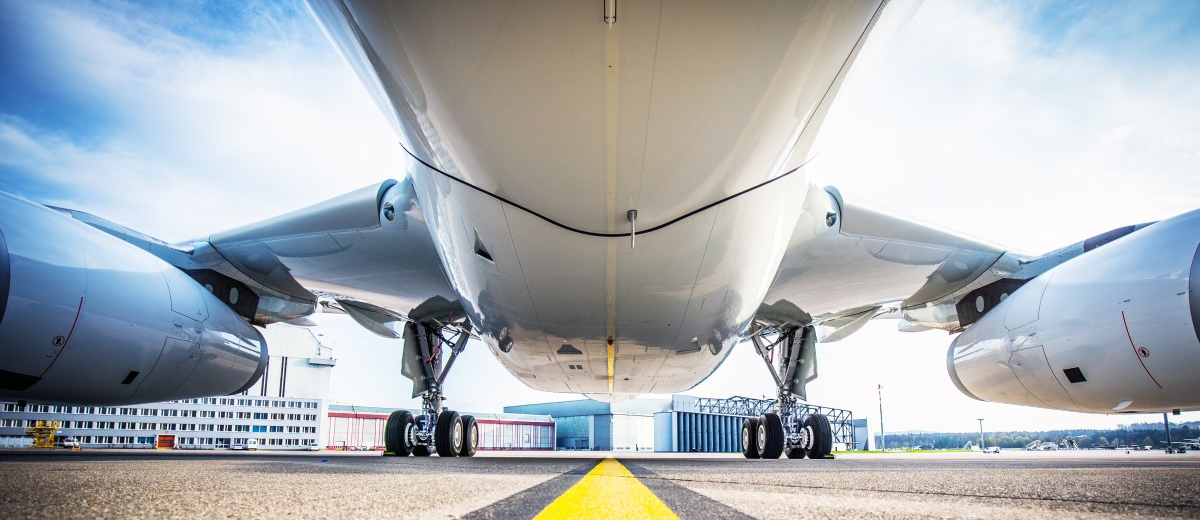 Therefore, SGS Taiwan specifically and carefully prepared this webinar to explain the key points of certification and audit requirements of AQMS to all walks of life. At the same time, SGS Taiwan also invited the industry's well-known advisory partner Hua's Aero Industry Development Foundation to share the introduction and preparation suggestions of AQMS. Of course, most importantly, we also understand that you are concerned about how to reduce certification costs. We will fully explain the existing certification audit capability and services that can be provided in this seminar, and provide AQMS introduction and certification suggestions.
Welcome SGS client s and other industry leaders who are interested in learning about AS 9145 or obtaining AS 9100 certification to participate.
Organizer: SGS Taiwan
Co-Organiser: Hua's Aero Industry Development Foundation
Activity fee: Free activity, SGS reserves the right to sign up and review.
Event info.:
Date: 02 July 2021 - 02:00 PM to 04:00 PM
Platform: Zoom (The link and password will be sent to audience before 29 June 2021)
Go register: https://forms.gle/nptbtMgtCFaLfJhr8
Agenda: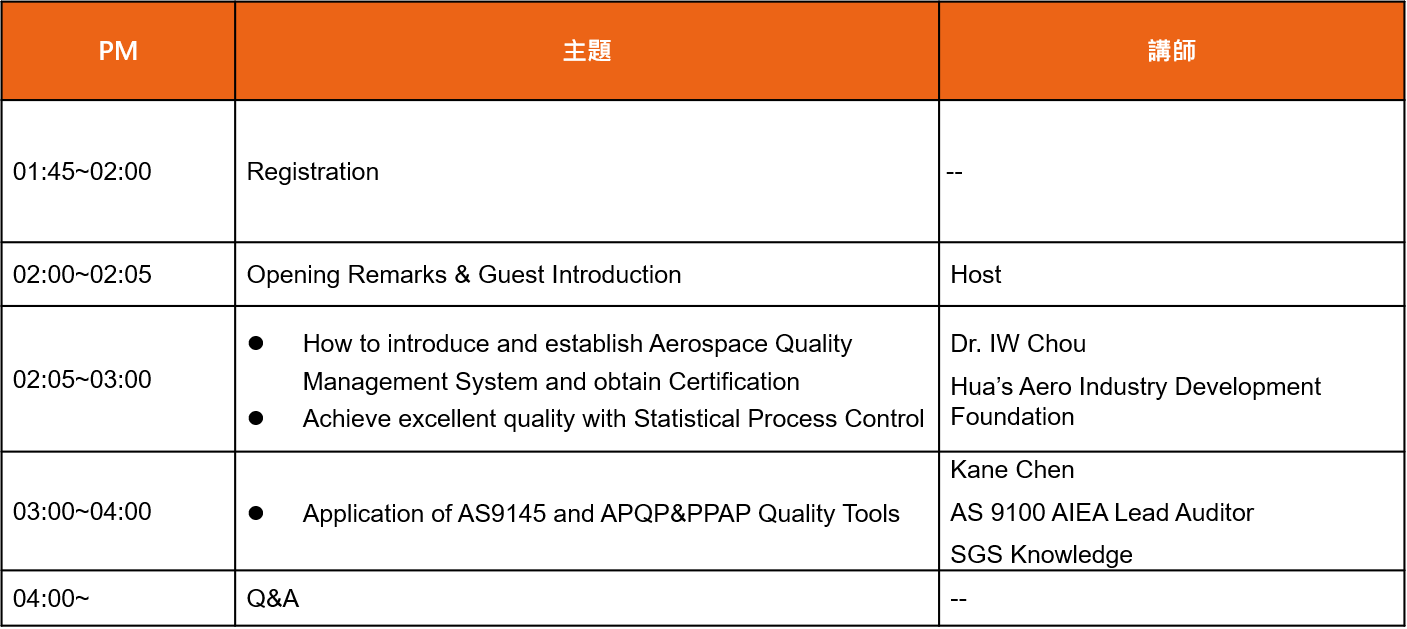 Please contact us if there have any questions:
Ms. Hong / (02) 2299-3279 #1252 / Mimi.Hong@sgs.com