Home

>

CHILDREN'S PLAYGROUND INSPECTION
CHILDREN'S PLAYGROUND INSPECTION
SGS is an international professional inspection, testing and ISO verification organization. It has an experienced children's playground safety inspection technical team. With the independent and impartial role of a third party, SGS provides complete children's playground safety inspection service in accordance with local & foreign laws, and regulations & standards.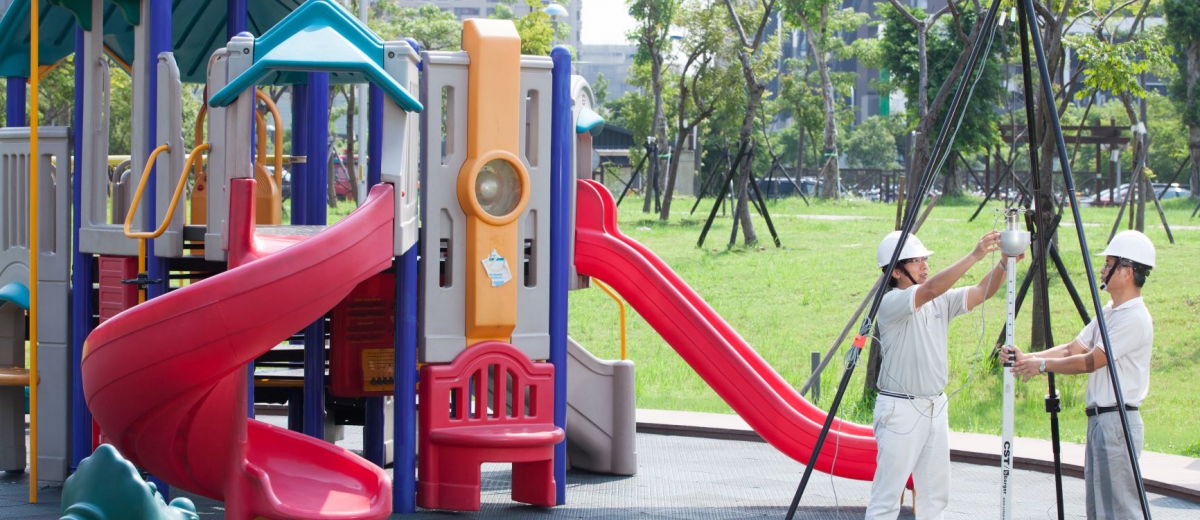 SGS is an ISO/IEC 17020-compliant inspection agency. With professional skills, SGS provides safety inspection services for children's playgrounds such as park management units, schools, kindergartens, restaurants, etc., to meet relevant standards.
Reference Method :
CNS 12642 (Playground equipment for public use) , CNS 12643-2 (Method for determining impact attenuation of surfacing materials within the use zone of playground equipment − Part 2: Field test) , CNS 15912 (Design, manufacture, installation and testing of climbing nets and netting/mesh used in amusement rides, devices, play areas and attractions) and CNS 15913 (Soft contained play equipment) 。
ASTM F1487 (Standard Consumer Safety Performance Specification for Playground Equipment for Public Use),ASTM F1292 (Standard Specification for Impact Attenuation of Surfacing Materials Within the Use Zone of Playground Equipment) and ASTM F1918 (Standard Safety Performance Specification for Soft Contained Play Equipment) 。
The inspection service includes :
Playground environment inspection
Check the age-appropriateness of various playground equipment, playground signage,
and the required use area.
Playground equipment inspection
Inspect the appearance, function, specification and requirements of various game equipment.
Playground surface material inspection
Inspect the type, range and condition of surface materials within the playground area
and also test the impact absorption performance of the surface materials.