2021/06/28
Total Solution for Semiconductor Supply Chain
Since the first integrated circuit demonstration factory in Taiwan was officially opened in October 1977, our semiconductor industry has been awakened and thrived, and it has significant contribution to domestic GDP, exports, and semiconductor supply chain.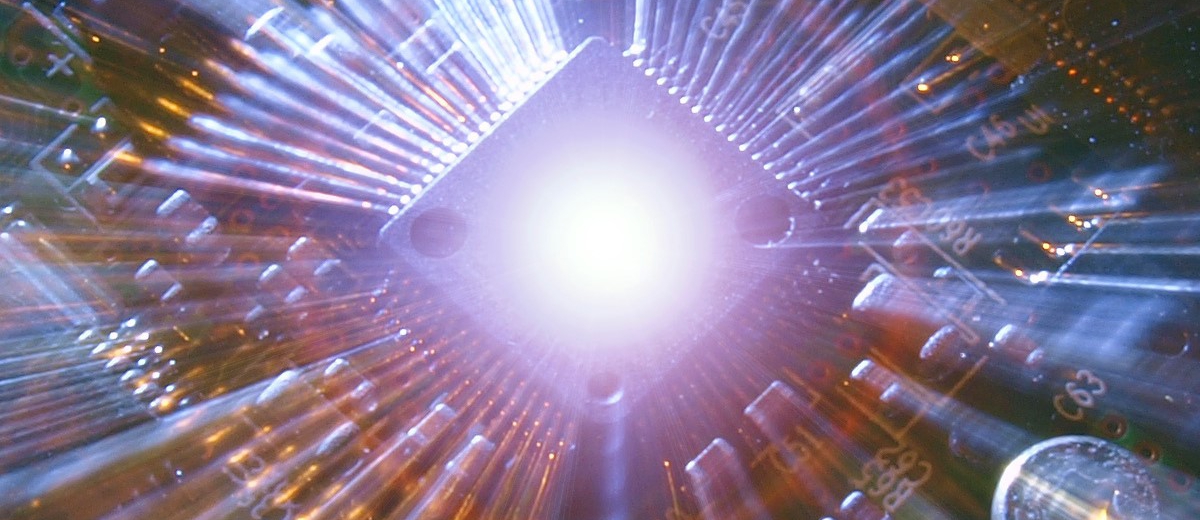 According to data from the Semiconductor Equipment and Materials International (SEMI), Taiwan's semiconductor industry gross output value in 2020 exceeded NT$3 trillion, and the number of SEMI Taiwan member companies were 440, which exceeded company amount from the United States, for the first time. Both the output value and the number of members have reached the second place in the world. The Industrial Technology Research Institute also pointed out that with the development of new applications such as AI, 5G, IoT, Industry 4.0, Internet of Vehicles, and high-performance computing chips (HPC), plus the government's "5+2 Industrial Innovation Program", Taiwan's semiconductor output is expected to reach the NT$4 trillion milestone in 2025.
In order to assist the development of the domestic semiconductor supply chain, SGS provides services for whole supply chain from the inspection and analysis of special process raw materials, clean room system quality management, advanced process testing, reliability and life assessment, and semiconductor relevant vehicles, machines, production lines, safety and health testing and monitoring, also with ISO certification applicable to entire supply chain, such as: ISO 46001 water efficiency management, ISO 50001 energy management, ISO 22301 business continuous management and ISO 27001 Information security management, etc..
The total solution SGS provided through this webinar could help semiconductor supply chain to reduce risks, increase productivity, and towards sustainable operation. We sincerely invite all semiconductor related companies to register and participate, and maintain competitiveness and sustainable operation with our services.
Organizer: SGS Taiwan
Activity fee: Free activity
Event info.:

Agenda: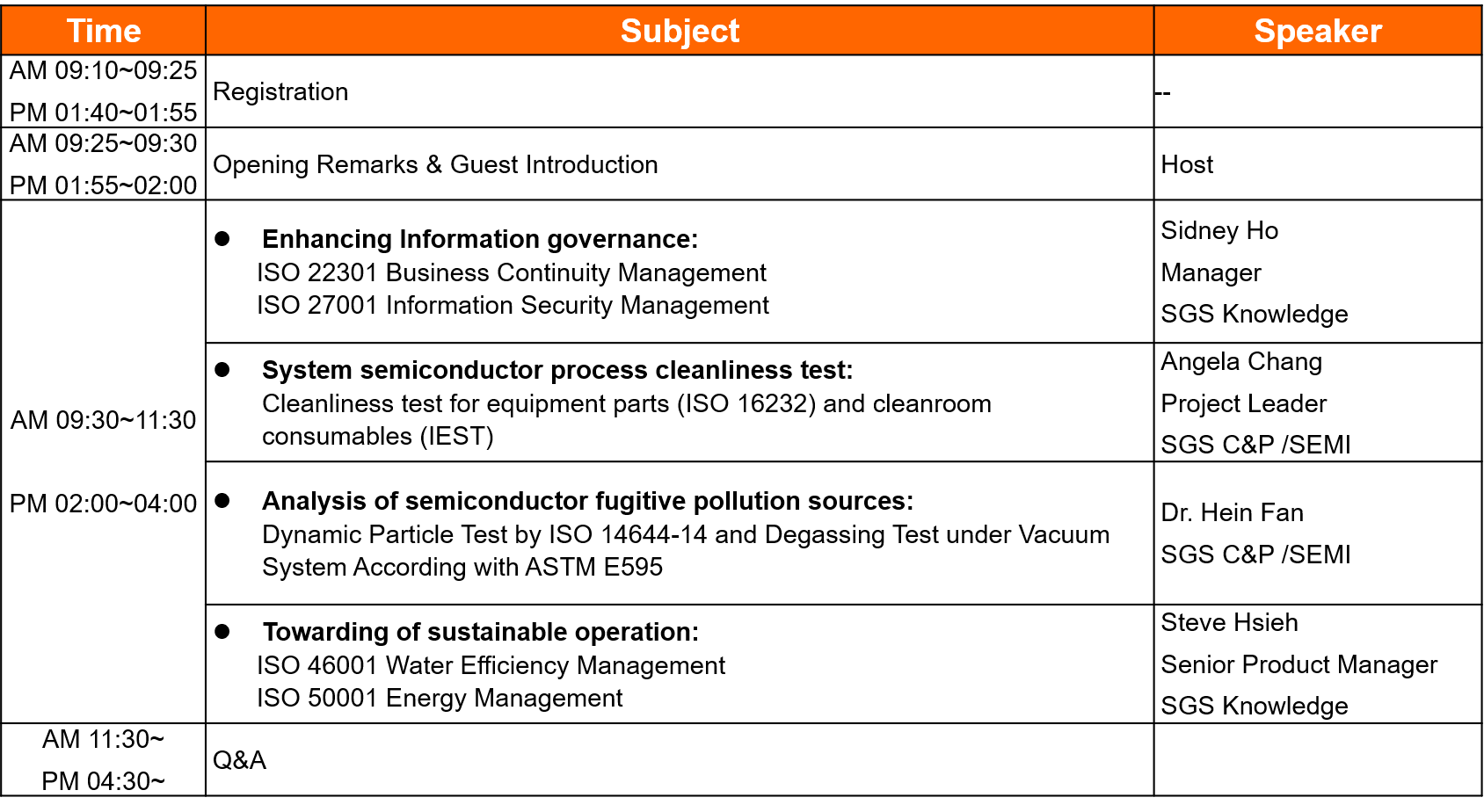 Please feel free to contact us if you want to learn more webinar information:
Ms. Mimi Hong, (02) 2299-3279 #1252, mimi.hong@sgs.com
Ms. Erin Lin, (02) 2299-3279 #3110, erin.lin@sgs.com